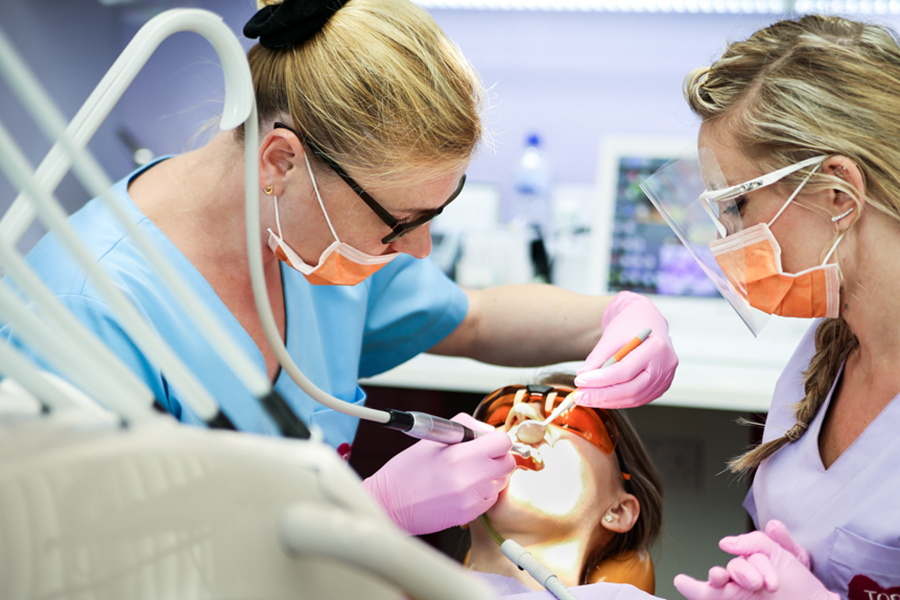 Dentistry
Dr Cristian Boitos
Dr Aleksandra Dospial
Dr Jaroslaw Matuszak
Dr Dawid Mikinka
Dr Dorota Piechowicz
Dr Dominika Przygocka
Dr Anna Wisniewska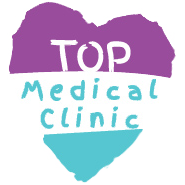 ---
Dentistry
Using the latest equipment and techniques in dentistry,  our dental department of Top Medical Clinic offers you bespoke dental treatment of the highest quality. Our commitment to you is to provide the highest standard of long-term dental care in a friendly environment. In our dental surgeries, beside immaculate order, you will always find pleasant atmosphere which helps us care about the comfort of bigger and smaller patients regardless of the procedure.

The quality of our services is of a great importance to us. That is why, we only work with highly qualified specialists. use reliable, top quality materials and state-of-the-art equipment by Kavo. All the above combined with diagnostic facilities, and an individually devised course of treatment, result in painless procedures and long-lasting effects.

Our motto is modern dentistry for a reasonable price.
Dental service available 7 days a week
Our offer includes:
ORAL HIGIENE AND PROPHYLAXIS
Dental examination - consultation with an x-ray and prescription , x-rays during continued treatment are free, otherwise £30
£70
Child dental check up / adaptation appointment
£40
Sandblasting
Staining removal
£90
Ultrasonic scaling
Supra and sub gingival scale removal
£110
Fluoride therapy: mouth guard
£60
Scaling with sandblasting: polishing and fluoride therapy
£160
Varnishing: Adults
£110
Varnishing: Children
£60
Fissure sealing: 1 tooth
£70
Tray-based teeth whitening
£285
Whitening gel - 4 syringes
£100
Therapeutic dressing
£70
Night guard/ sport guard
£200 - £300
CONSERVATIVE TREATMENT
Local anaesthetic
FREE
Dental composite filling: a permanent tooth
£110 - £210
Milk tooth filling
£120
Tooth restoration
£230 - £340
Metal post and core
£145
Fibre glass post and core
£230
Local anaesthetic
FREE
PROSTHETICS
Due to the special nature of prosthetic treatment, a £100 deposit payable before the next visit may be introduced in the cases specified by the dentist.
Local anaesthetic
FREE
All-ceramic crown
£750
Porcelain crown (cercon base)
£750
Composite crown
£340
Porcelain crown (metal base)
£510
Inlay, onlay, overlay
from £340
Composite veneer
£350
Porcelain veneer
£560
Partial acrylic denture
£670
Full acrylic denture
£780
Skeletal denture
£1210
Broken denture repair
1 item (e.g. denture gluing)
from £130
Crown or post cementing
£70
Temporary crown
from £100
DENTAL SURGERY
Local anaesthetic
FREE
Dental extraction: milk tooth
£70 - 130
Dental extraction: permanent tooth
£120 - 230
Surgical extraction
£190 - 310
Removal of stitches (if treatment performed elsewhere) - up to 3 stitches
£60
Abscess incision
£75
Surgical dressing
£60
CANAL ROOT TREATMENT
Single canal
anaesthetic, x-ray, appointments related to the treatment, final filling of root canal.The price does NOT include the filling or restoration.
from £260
2 canals
anaesthetic, x-ray, appointments related to the treatment, final filling of root canal.The price does NOT include the filling or restoration.
from £310
3 canals
anaesthetic, x-ray, appointments related to the treatment, final filling of root canal.The price does NOT include the filling or restoration.
£360
Root resection
£230-340
Retrograde root canal filling
£230-340
Perforation closure
£230-340
Closure of sinus-mouth connection
£230-340
Surgical resection of impacted tooth
£230-340
Surgical unveiling of impacted tooth for orthodontic reasons
£230-340
Removal of gingival pocket next to impacted tooth
£120
Alveoloplasty before implantation
£230-340
Periapical cyst removal
£230-340
Extraction of tissue for histopathological examination
cost of histopathology biopsy not included (one biopsy from £85)
£230-340
Periodontal consultation
£60
Root planing (debridement)*
Quarter of an arch
£150
Periodontal insert
£45